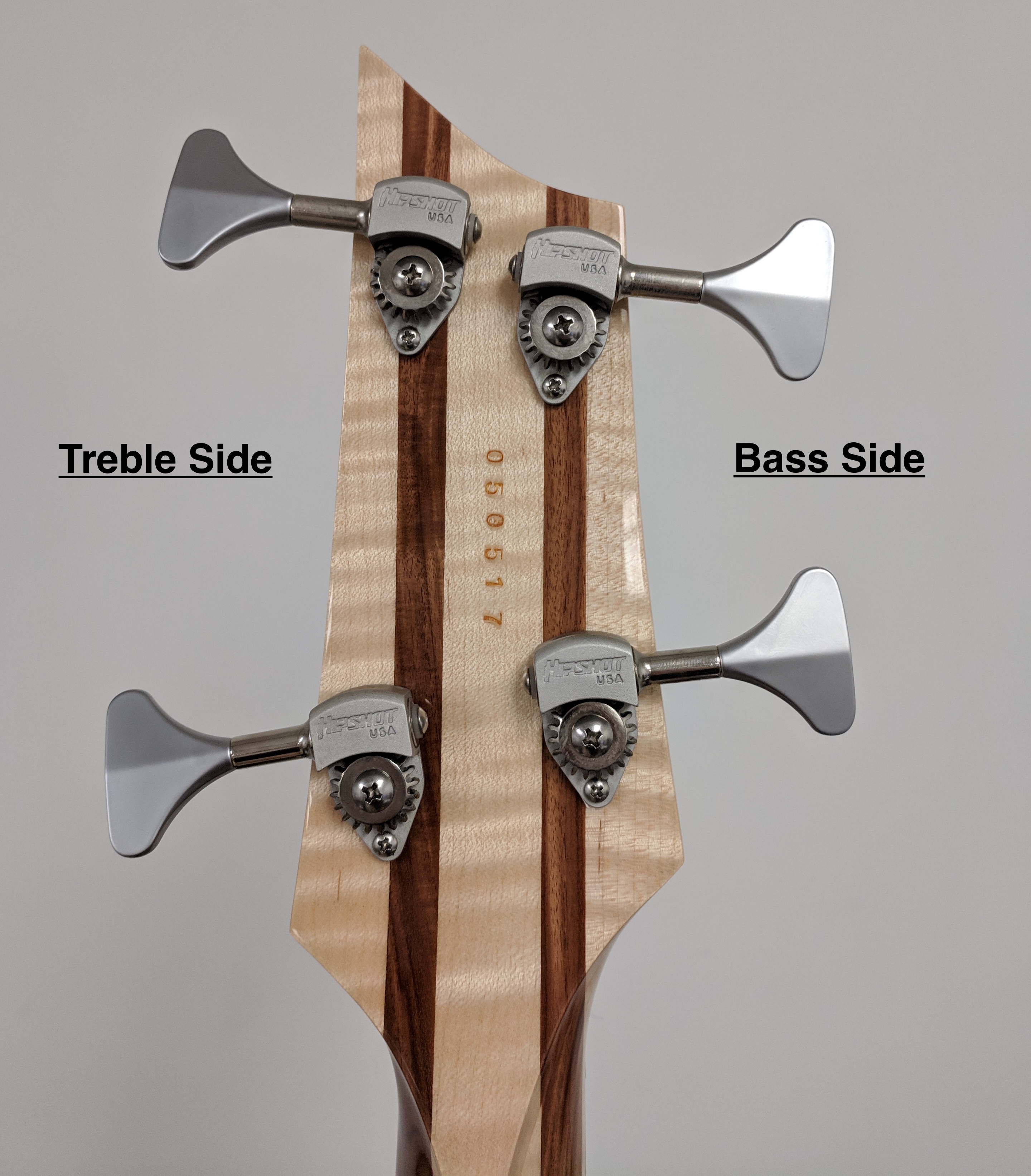 Bass side and treble side are references to the orientation of the tuner. More specifically the side of the headstock the tuning machine should be mounted on. A bass side tuning machine has the tuning shaft protruding from the right side of the tuner and a treble side tuner has the shaft protruding from the left side.
For example, a right handed jazz bass would have all tuners on the bass side. A reverse headstock or left handed jazz bass would have all treble side tuners.
Orientation can be selected on all of our bass tuning machines, bass Xtenders, guitar tuning machines and guitar Xtenders using the drop down menu.